About Us
Getting Cooler Since 1947
Throughout our long, fun-filled, 75-year history, we've never taken a break from delivering coolness to the world.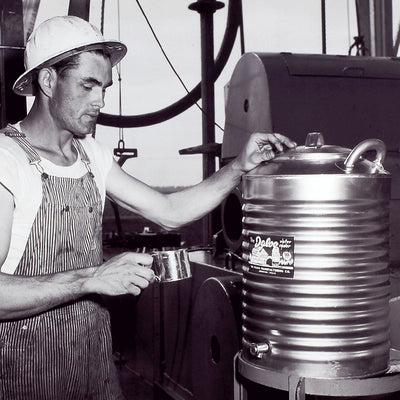 Reinventing How You Chill for 75 Years
Most know us for the Playmate cooler — aka "America's Lunchbox" — we engineered in 1971 that has such a distinct, innovative design, it's on display at the Smithsonian. (We pride ourselves in thinking outside the icebox.)

Through many other innovations over the decades — the first plastic cooler in the '60s, the first wheeled cooler (1994), the first hardside coolers made from recycled plastic (2021) and much more in between — Igloo became the go-to brand for consumers who work hard and play harder. We're happy to say Igloo is the most recognizable brand of ice chests in the USA!
Here for a Good Time AND a Long Time
There's no stopping us! We're continuing to go ALL in on FUN, plus performance. Products built to exceed the needs and increase the enjoyability of road-trippers, campers, picnickers, parents, athletes, frontline workers, corporate warriors, you name it.

Like our bestselling Retro Collection that'll totally recharge your nostalgic side and our ever-expanding eco collection (coolers made from recycled materials) that's getting us closer to becoming the most environmentally friendly cooler company on Earth. And, of course, the Playmate: We're continuing to partner with some of the world's most-loved brands, so you can personalize how you cool with "America's lunchbox" by your side.
We Forecast Even Cooler Days Ahead
As our journey continues into the next 75+ years, we promise to keep inventing the products where you can't help but say "that's really cool."
Learn More
Need Some Help?
Our customer service team is live Monday–Thursday 8am–5pm PT and Friday 9am–5pm PT. And for all our fun updates, make sure to follow us on Instagram, Facebook and Twitter.